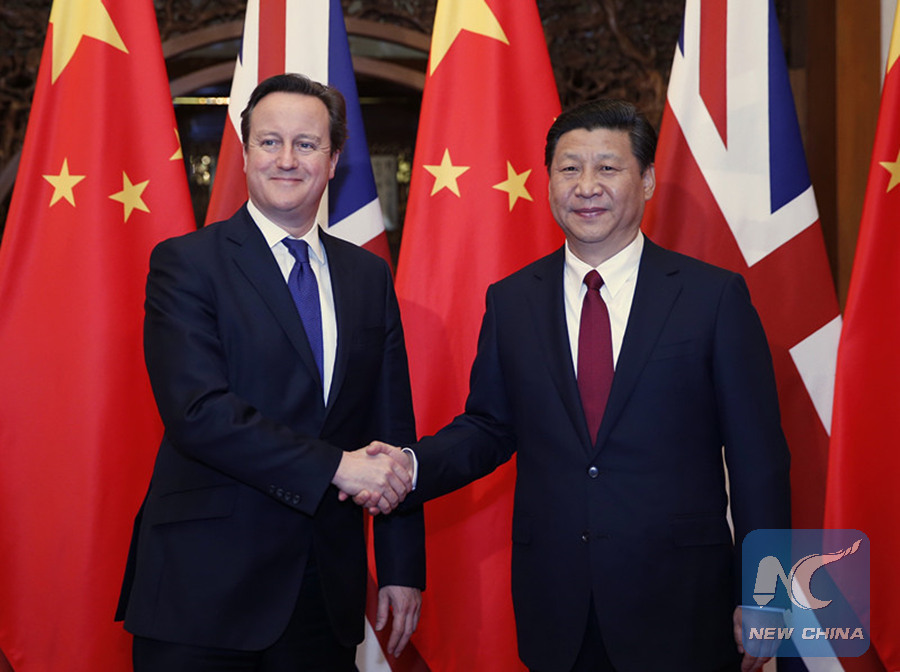 October 19, 2015
PUCC Weekly Newsletter
普大中美联盟周报
Weekly Digest
1. US Debt: "For all the dire warnings over China's retreat from U.S. government debt, there is one simple fact that is being overlooked: American demand is as robust as ever."
2. Economy: A state advisor provides some key advice for China, as the country moves to stabilize its slumping economy.
3. South China Sea: The island dispute escalates once again, as the United States attempts to reassert itself in the region.
4. Sputtering Out: For the first time in recent history, China's economic growth fell to below 7%, sparking new concerns over the future of the global economy.
5. Billionaires: Yet despite a struggling economy, for the first time ever China reigns supreme in producing billionaires.
6. Who are they?: A colorful and immersive article that uses a variety of infographs to depict the rise of China's new consumer class.
7. Interview with Xi: Chinese Premier Xi Jinping conducts a written interview with Reuters prior to his visit to the United Kingdom. Major emphasis on economic ties.
Opportunities this Week
The Consequences of Political Class Background (家庭出身) in the People's Republic of China
Donald Treiman, Distinguished Professor of Sociology Emeritus, UCLA
October 19, 2015
4:30 P.M. • Robertson Hall, Bowl 1
Do inherited family class designations ("red, "worker," "middle," and "bad") assigned at the beginning of the communist regime still matter in China? In important ways, yes.

Treiman is Distinguished Professor of Sociology Emeritus and Research Professor at the University of California at Los Angeles (UCLA) and a Faculty Associate of UCLA's California Center for Population Research. He retired from teaching in July 2009 to focus on his research which centers on two main topics: the cross-national comparisons of social mobility and status attainment; and the determinants, dynamics, and consequences of internal migration in China, particularly for health outcomes and other aspects of well-being.

More on Treiman here.

Please contact Yan Bennett with any questions.
_______________________________________________________
Andrew Li and Julia Ni
PUCC Newsletter Editors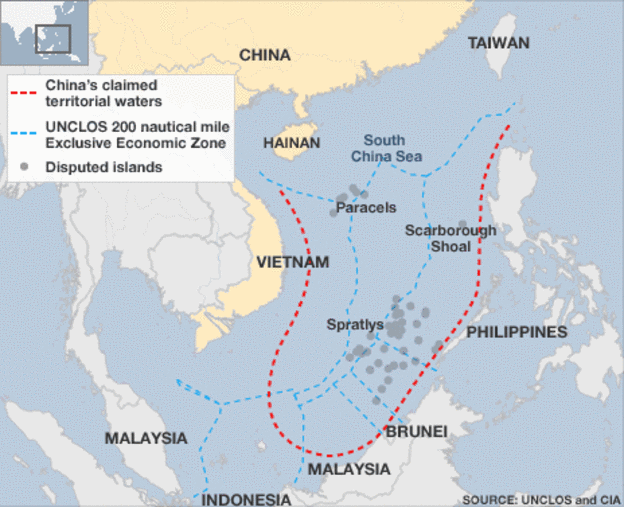 October 11, 2015
普大中美联盟周报
Hi everyone! PUCC is launching a new initiative to deliver updates on PUCC-related events on campus, as well as a weekly digest of the latest happenings in US-China relations. We know that the demands of Princeton mean that you might not be able to keep up with current events in China as often as you would like to.
To that end, we have handpicked a few succinct yet informative articles that we believe will provide you the most detailed picture of recent developments in US-China policy. We'd also love your feedback on how to better structure thenewsletter in the future. Enjoy!
Weekly Digest
1. China's answer to the TPP: Left outside of the TTP, China faces fresh pressure to fast track the Regional Comprehensive Economic Partnership (RCEP), a 16-nation Asia wide equivalent.
2. Military: Surprisingly, relations between the Chinese and American militaries have improved in recent years, manifested by increased reciprocal visits between key military leaders and joint military exercises.
3. Nobel Prize: Tu Youyou brings home China's first Nobel Prize in the sciences with treatment for malaria using traditional Chinese medicine (Tu is an interesting character to look into).
5. Surprise: China arrests alleged cyber hackers FOR the US.
6. South China Sea: Heightened tensions between China/US over territorial waters. Another, more detailed article from the Financial Times can be found here.
7. Environment: Hard cap and trade policies set into motion in China as part of larger government campaign to address environmental concerns.
8. NYT Interview: Retired China army colonel on potential of US China conflict, good supplement to Tom Christiansen talk to those of you who went. Col. Liu Mingfu, author of The China Dream advocates for the need for China to overtake the current world order dominated by the U.S (read very antagonistic towards America).
Opportunities this Week
Research Assistant Position
Application Deadline: ASAP
Politics/WWS professor seeks an early Graduate Student or advanced Undergraduate Student RESEARCH ASSISTANT for a project on ChineseForeign Direct Investment in the United States. The research will involve collecting detailed information, mostly from media sources, about six instances of ChineseFDI in the US and tracing the political reactions triggered by the deals. The candidate needs to be well organized as the research is to be systematic. Knowledge of American politics is a plus. We are interested in approximately 10 hours a week for 6-7 weeks (or the same number of hours spread out differently), with flexibility to pay for more hours should the work require them.
Email CV to Professor Brandice Canes-Wrone at bcwrone@princeton.edu and to Dr. Sophie Meunier at smeunier@princeton.edu More Info
October 13, 2015 - 4:30pm
Is China building a new empire in rural Africa? Over the past decade, China's meteoric rise on the continent has raised a drumbeat of alarm.
Location:Woodrow Wilson School - Robertson Hall - Bowl 2
Audience:Open to the Public
Speaker(s):
Deborah Brautigam(link is external)
SAIS - Johns Hopkins University(link is external)
That's all for now! Stay tuned for next week's newsletter.
Andrew Li and Julia Ni
PUCC Newsletter Editors
August 2015
China's central bank devalued the yuan on Tuesday, setting the daily mid point yuan trading price a record 1.86 per cent weaker at 6.2298 to the US dollar in the clearest sign yet the government may let the currency soften after worsening economic data and a stuttering stock market.
"To date, the Chinese have had no reason to cease, or at least to curb, cyberattacks on the U.S. government. It's time for Washington to give them one."